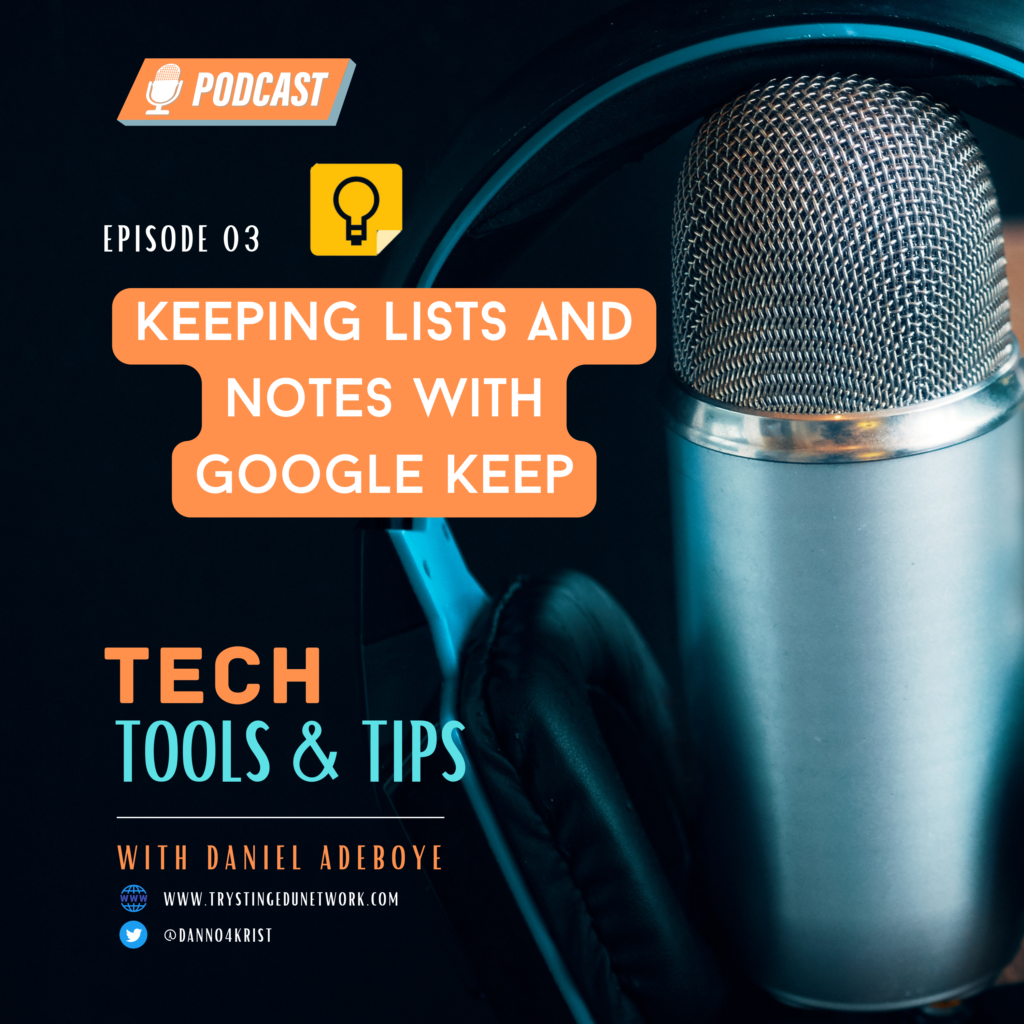 Podcast Description
In this third episode, I introduce to you a free Google app that I love and use called Google Keep. I use it to 'keep' quick notes and especially my lists. Everything from my to-do to lists of things to buy all gets noted in Keep and I can even check items off the list as well.
Episode
In this episode
In episode 3, I share a technology productivity Quote…
Let technology do what it can do so you can find space (and time) to do what technology cannot do! #TTTips #EdTech
I also introduce to you Google Keep which I use to jot down quick ideas and also keep my lists. I use Keep for . . .
Lists – To-do, grocery lists, things to buy . . . any lists at all
Quick notes – Like sticky notes on the laptop, someone's phone number or email, or address, a flash of an idea . . . anything quick!
Google Keep has many great features like
* Checkbox (tick when complete or when bought)
* Attach pictures/record audio
* Reminder by date/time or by location
* Color coding of each note
* Auto-sync across all devices (including web) – syncs with Gmail
* Share lists/notes with others in real-time
* Search notes
* FREE (like all Google apps) and lots more!
In the tech news segment, I speak about the black dot of death which many of us experienced on WhatsApp sometime last week. I explain why it happened, what you should do immediately and how to avoid it next time.
Episode Resources
Google Keep on the Play Store
Let's continue the discussion
Facebook
Twitter – #TTTips
Return to Podcast home.