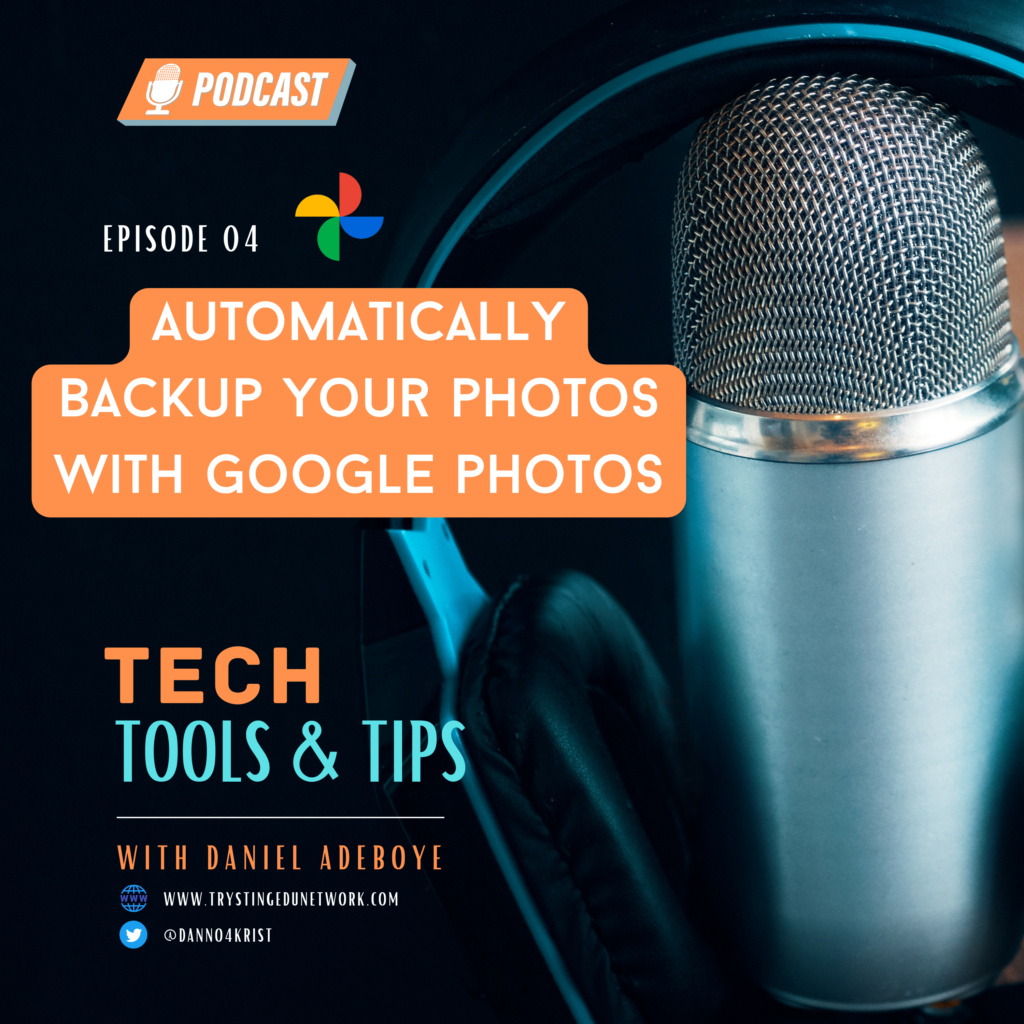 Podcast Description
Pictures are memories captured, we do not want to lose them. Many resort to posting their pictures on Social media like Facebook but this isn't advisable. Listen to this episode to see how to safely back up your photos automatically using Google Photos.
Episode
In this episode
In episode 4, I share my favourite EdTech Quote…
Technology cannot replace teachers but teachers who know how to use technology will replace teachers who don't #TTTips
I mention a few apps that can be used to back up photos and introduce to you Google Photos, which I use to automatically back up my photos. Pictures can be backed up from various sources, which include Camera, WhatsApp, Download, Facebook, Bluetooth, Screenshots etc.
Photos backed up can be viewed on any device as long as you sign in with your Gmail account. You can also view your photos on the web via the link – photos.google.com.
The following can be done as well:
* Create an event album
* Share a link to a collection of pictures
* Create a photo collage
* Create a short video with pictures, with free background music etc
To enjoy this,
* You need a Gmail account, so sign up for one if you don't already have one.
* Install Google Photos from the Play Store
* Sign in with your Gmail account
* Grant app permission to automatically back up photos
In the tech news segment, I speak about the Facebook – Cambridge Analytica Scandal and what happened with our data. I explained what data is and how we willingly give it to Facebook. I also share certain tips on how to stay safe on Facebook with security settings. Finally, I talk about how you must not miss the rapture!
Episode Resources
Google Photos on the Play Store
Let's continue the discussion
Facebook
Twitter (X) – #TTTips
Return to Podcast home.